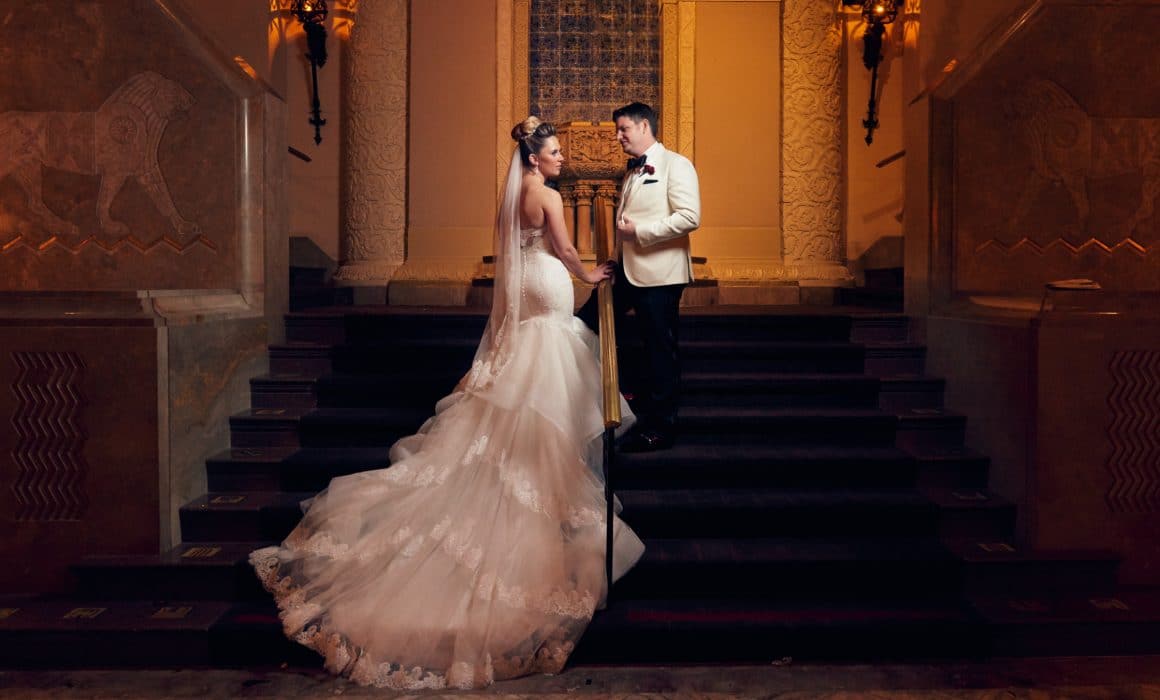 Intercontinental Hotel Chicago Wedding
A historic staple of Chicago, the Intercontinental Hotel combines old glamour with modern Chicago.  Maggie and Grant were featured not long ago in their Lily Pool Engagement.  The best way to describe them as a couple is timeless and classic for which the Intercontinental is a perfect match.  When you walked in to the hotel for their December wedding you're met with a very large Christmas tree and a modern lobby.  But as you begin to walk around you discover a variety of styles from modern to classic history.
They decided to skip the first look and instead use that time to hang out with their bridal party.  With 19 members of their wedding party in total, it was time well spent!  Once the ceremony began, so did the laughs and tears of joy which continued the rest of the night.  At the end of the ceremony there was one addition to the couples exit.  As they walked back down the aisle as husband and wife, guests had gold confetti poppers that created a sea of gold around them.
The Intercontinental Hotel has had a very long and interesting history forming originally as a men's club.  After the club closed down the building was sold and renamed the Continental Hotel.  It has since changed hands and names a number of times and is today finally known as the Intercontinental.  In case you're wondering where Maggie and Grants portraits were captured, the area is known as Lions Hall.  The next time you happen to be walking by on Michigan Ave, I highly recommend stopping in for a few minutes.