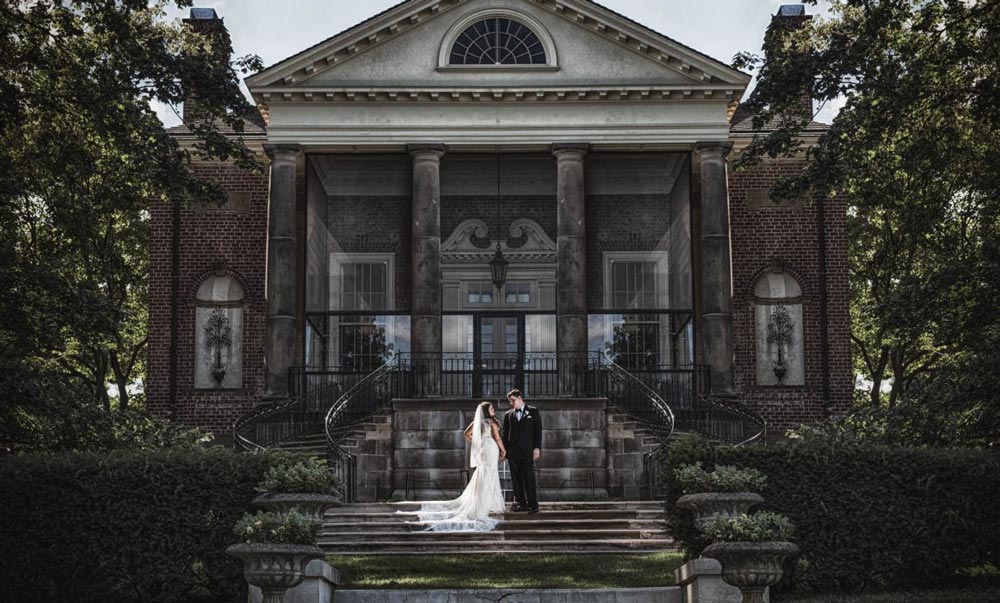 Chicago Polish Wedding
This week we explore how the Polish community celebrates a Chicago wedding.  Maja and Sebastian have been featured previously with their wilderness themed engagement session at Starved Rock.  Their ceremony was in the heart of the city at Holy Trinity Roman Catholic Church so the green outdoorsy feel was important to capture during the rest of the day.  While many couples choose to do a first look prior to the ceremony, Maja and Sebastian first saw each other down the beautiful aisle.
The day began with Maja getting ready at her parents home while Sebastian and the guys prepped at the church.  Once the ceremony completed, it was the perfect day to head west for photos at Cantigny Park.  Aside from the civil war reenactment that was happening there and the constant firing of canons, the spot was perfect.  With bridal party in two, the first round of images allowed every to relax and hang out with friends.  The bridal party then kicked back while Maja and Sebastian strutted their stuff for their couples portraits.
With portraits concluded and a pause to watch some canons being fired, we headed to Venuti's for the reception.  Venuti's offers a family owned charm to host a wedding.  Their beautiful and scenic staircase featuring a piano made an excellent backdrop for a goodbye portrait featured below.  With a full day of fun, laughs and some traditional Polish dance, their wedding is the feature this week.