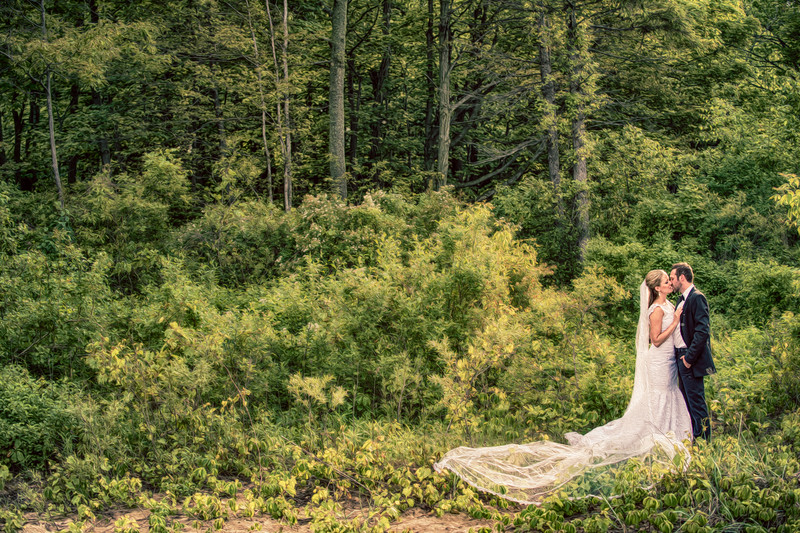 It started with a Notebook styled and themed engagement session of Monika and Jakub. After that it lead to their wedding the following year which can be found HERE! And now it's time for a Trash The Dress session on the lake front! On our way to the lake, we stopped off at one of my favorite coffee shops called Glencoe Roast located in Glencoe, IL.
The beach is an interesting destination for a shoot. In the Chicagoland area, if you're looking for a classic "California" style sunset portrait, you're going to have to capture it during sunrise. During sunset, the sun is setting away from the lake and the lighting is much less dramatic. So we flip the times of your session and you instantly have the sun over the water for that gorgeous golden glow!
But there's one other important point about the beach that you should know. It's not ideal to shoot there at just about any time of day. If it's a normal sunny day, not only are you trying to not squint against the beaming sun and lack of shade but the sand is reflecting all of that bright light right back at you! So if you want to be out on the sand for your fun photos then I usually advise clients to start and finish within a couple hours of sunset be it morning or evening.
Monika and Jakub didn't have time on the day of their wedding to make it out for any nature style images both for timing reasons as well as a thunderstorm that day. When planning the trash the dress session we set the lake front as a top priority.