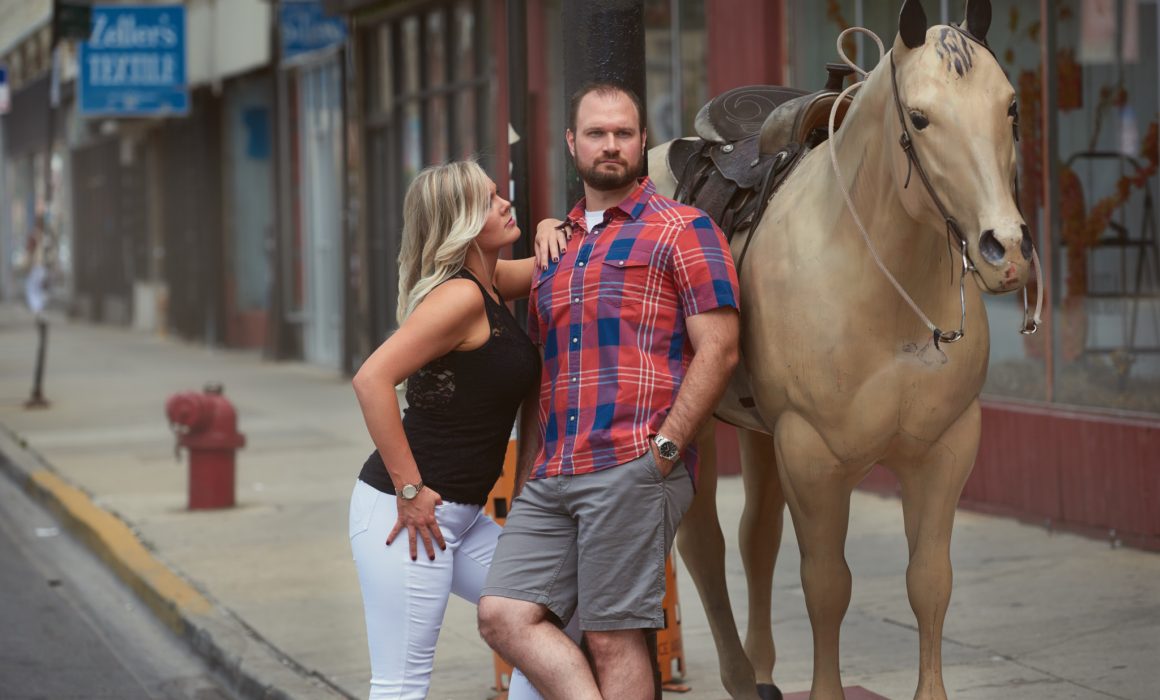 Chicago Engagement With Erin and Joe
What does Forbidden Root, Alcala's Western Wear, the Chicago Skyline and Art Institute have in common?  They're the spots we went to for Erin and Joe's Chicago engagement session of course!  Thing is this, Erin and Joe are relocating to mile high Colorado and they wanted to commemorate their time in Chicago by running all over the city for their engagement photos.
And run around we did.  The day started at their favorite local bar in Ukrainian Village called Forbidden Root.  The bar was kind enough to let us take over for a bit of beer and portraits.  It's a speakeasy that you can see filling up on the weekends with locals and friendly faces.  The entire staff was absolutely wonderful and gave us access to the whole place.  If you want some amazing beers on tap, do stop by and check them out.
As we began to pack up and head out I caught sight of a horse outside.  Now while the Chicago PD does actually employ horses from time to time in their patrols, this one was a bit different.  Standing right across the street was a plastic horse in front of Alcalas Western Wear.  This beauty could not be passed by and we paused for a few moments to capture some images while the owner watched with a smile.  From there we did a quick run to the Adler Planetarium for a few skyline shots followed by the Art Institute and Michigan Avenue to complete the day before the rain came in.