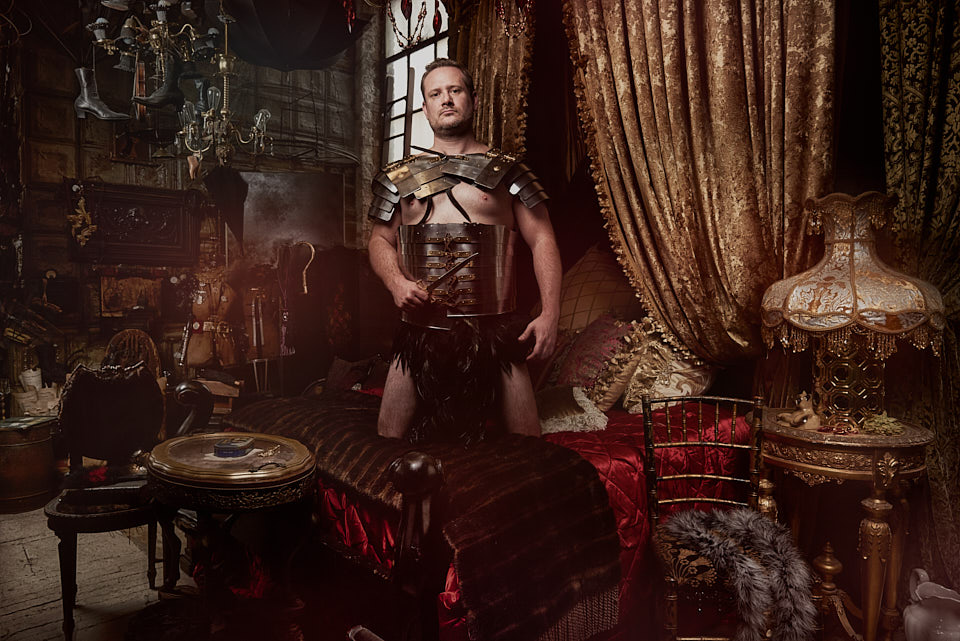 Dudoir Portrait
My first ever "dudoir" or "dudeoir" boudoir session came just weeks before Kenny and Jenna's wedding in Napa.  He reached out and said "I want to make a gift for Jenna of a dudoir session, you think we can do it?"  There's no way I could miss this opportunity and we got straight to work.
The idea we came up with was to have a variety of styles but maintain cohesion.  We wanted humor, seduction and originality all incorporated into one shoot.  The perfect spot came to mind…the Boutique Photo Loft in the heart of Chicago.  This photographic hidden gem offers an amazing diversity in style and wardrobe.  If you can imagine it, Shari can make it happen.
Kenny was pretty open to suggestions but it was important to feature the Cubs in one series.  Along with the sports theme we had Kenny the cowboy, boxer and flat out glamour.  This dudoir session will put a smile on your face and some love in your heart.  If this isn't a way to say "I love you" to your bride to be, then I don't know what is.  Kenny brought and open mind and a great big heart.  We had an absolute blast during this shoot and he worked his poses like a professional model.
Keep up with my antics on Instagram @michaelnovo9 and special thank you to the entire team over at Finao who rushed the beautiful album to us!