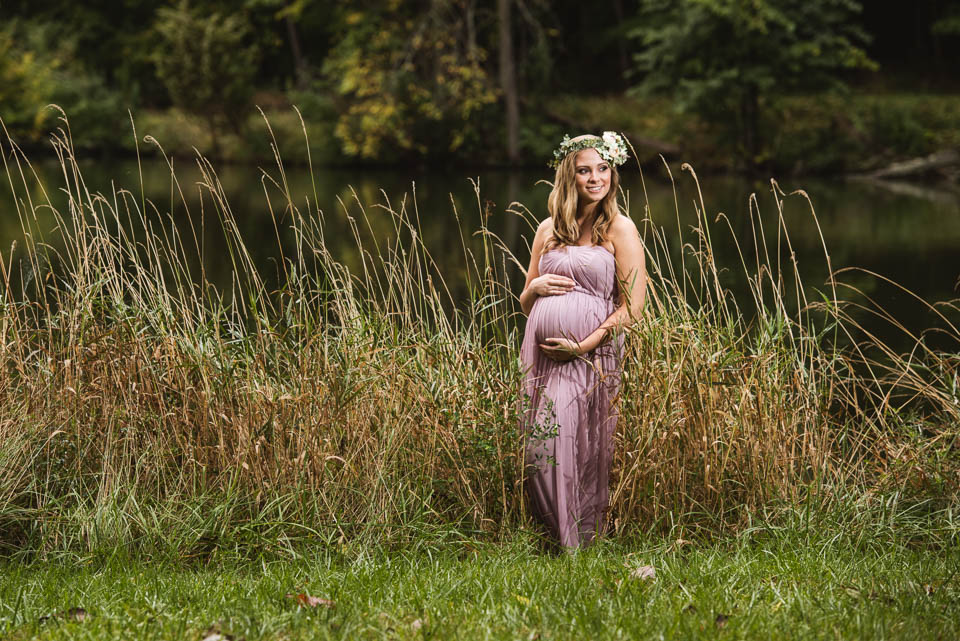 Maternity Portrait at St. Mary's of the Lake
The first place that might come to mind for your maternity portrait session is perhaps your home or a studio location.  But there are plenty of scenic locations around Chicago including spots often chosen for wedding photos!  Monika and Jakub originally wanted to go to St. Mary's of the Lake for their wedding images but it wasn't in the cards.  So they did the next best thing and we met their for their maternity session!  With rain in the forecast we were on a time crunch in a short pocket of rain free weather for our session.
St. Mary's is a spectacular gem which is secluded in the northern suburbs of Chicago.  They do ask for a donation and permit before you head there for your session but it's very easy to obtain one.  The scenic lake, pleasing structures and surrounding forest make for a classic and peaceful background that can't be found everywhere.
This was my fifth time photographing the couple and you can find their Trash the Dress session on our blog as well!  By now they are pros at any posing or setup I can throw at them.  In fact we were able to capture some of their images from across the lake with no problems while communicating on our phones.  What a stellar couple and a joy to work with.  Congrats on your new family guys!