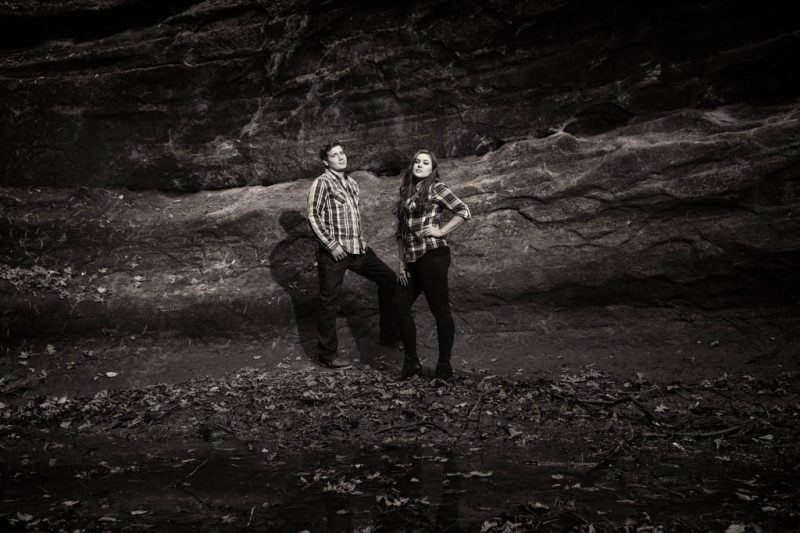 Normally a Starved Rock engagement session is a relatively close drive from the Chicagoland area, unless of course there's a local fest happening and it takes you over 30 minutes to drive just a couple miles once you're there!
Such was the case when we met with Maja and Sebastian, but they too were stuck in the same traffic. Located on the south bank of the Illinois river, it's about 100 mile drive from Chicago. It's not just an amazing scenic backdrop but has a variety that few other parks in the area can rival.
I met Maja and Sebastian and we prepped our gear for some hiking. Because it's quite a hike from one spot to another, it's ideal to pack your bags and bring everything with you that you might need. Once you're out and about the only issue you'll have is deciding which of the scenic spots to pick as your backdrop. Every location and section of the park offers a different and unique beauty of its own. Don't forget to grab a bottle of water or two when you head out.
For style and clothing I typically have two suggestions, either embrace the style and environment or go the polar opposite direction. What exactly does that mean? The first option is to work with the surroundings and select clothing which is more casual. A fun walk in the woods kind of idea. The other option is to go with a high fashion flare and contrast against the environment. We discussed both options with Maja and Sebastian and chose the former. If you're planning a Starved Rock engagement portrait session, do keep in mind that it will be a bit of hiking and planning the route that you'll need to do. Your best bet is to bring a couple friends with you that can help you on your day out in the wilderness.