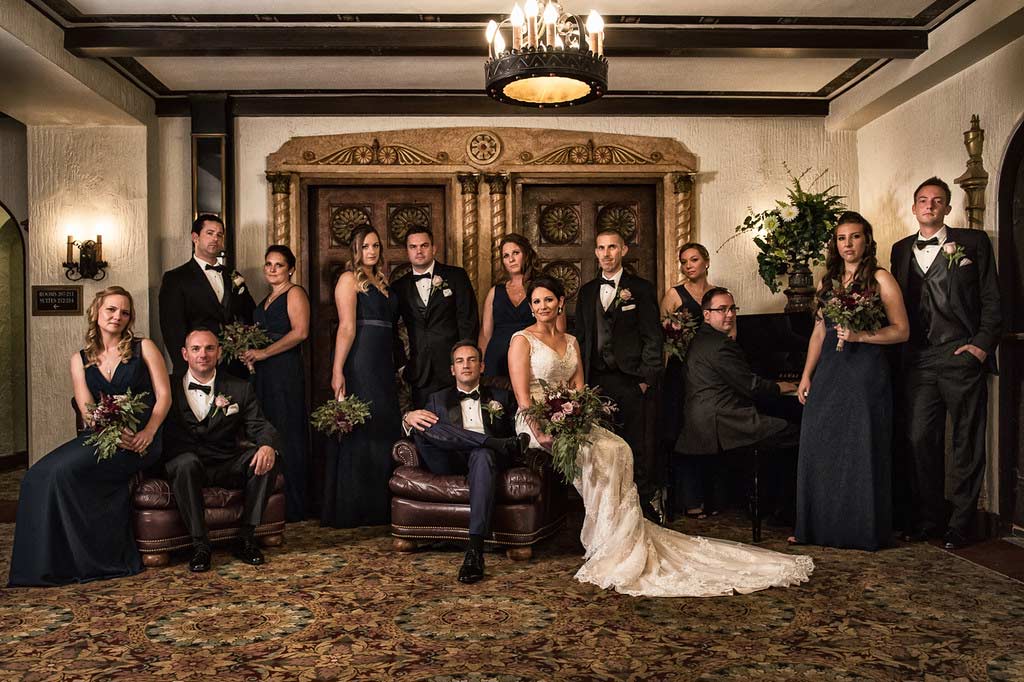 Hotel Baker Wedding
A St. Charles wedding can be the perfect get away from the hustle and bustle of Chicago.  In just about an hour you can be walking the river garden of the property while sipping a cocktail of choice.
Emily began her day of getting ready at home with the girls and Robert and company was at Baker.  Rather than wait until the ceremony, we did the first look in the garden at the hotel.  Doing a first look before the ceremony is a great way to really get a good look at each other and have a moment alone before heading off to be with friends and family for the day.  I suggest to almost every couple to try and either do your portraits before the ceremony or at least have a first look.
We then headed off for the ceremony and formals.  The rest of the creative portraits with the bridal party were again at Hotel Baker.  It was then time for a fun and fantastically decorated wedding reception.  We absolutely had a blast.  If you're thinking about having a St. Charles wedding, I absolutely love Hotel Baker as a venue.