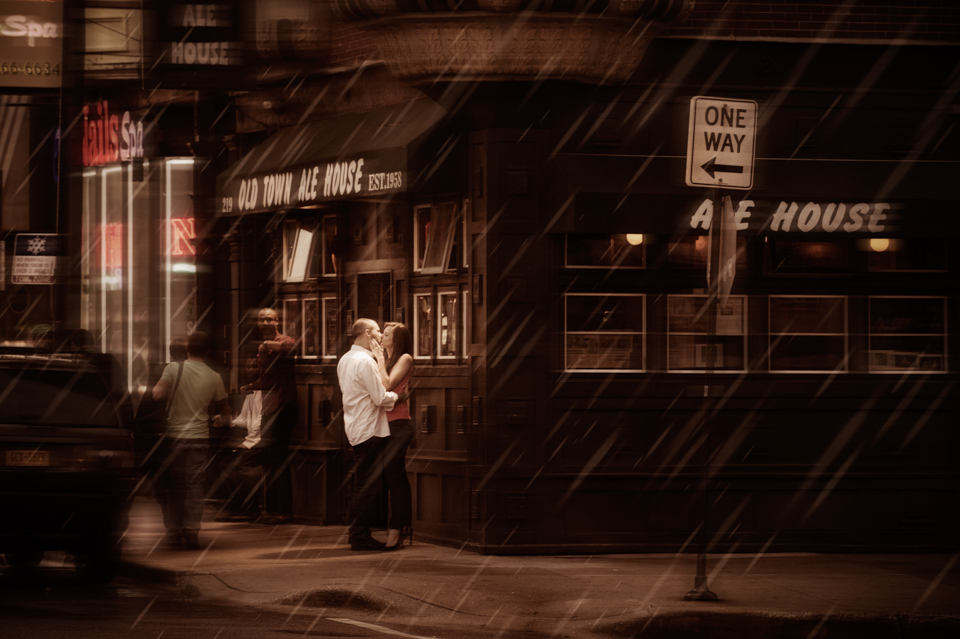 The words 'hidden gem' are a perfect fit for describing both the location and items of Salvage One. Their goal is to preserve and pass on our history. They have been helping our customers breathe new life into salvaged materials for nearly 30 years. We'll let the images below do the talking for us, but I suggest you stop in and check them out during normal business hours. Not only are they a store, but they are also a venue where you can host a wedding, birthday, mitzvah or other large scale event.
Alex and Gene were unfortunately not able to get Salvage One as their wedding venue, but we did the next best thing, engagement photos! We met up and started shooting right away since there was a lot of areas to covered in the venue and not enough time in the day. This is not the place to go if you want a nice simple happy go lucky portrait. Instead if you show up with an open mind and a willingness to sit in a Mercedes that has been sliced in half or pile in to a bathtub located in a living room and chug some champagne, then this is the place for you.
Our day did not end there! After a quick outfit change we were off to Star Lounge with Alex and Gene for some more casual photos of them at one of their favorite coffee spots. My personal favorite menu item was the Mayan Mocha in case you're looking for some coffee with a hint of cayenne pepper in it. And of course last but certainly not least we ended our session at The Old Town Ale House, the very spot that Alex and Gene had their first date.
Venues //
Salvage One