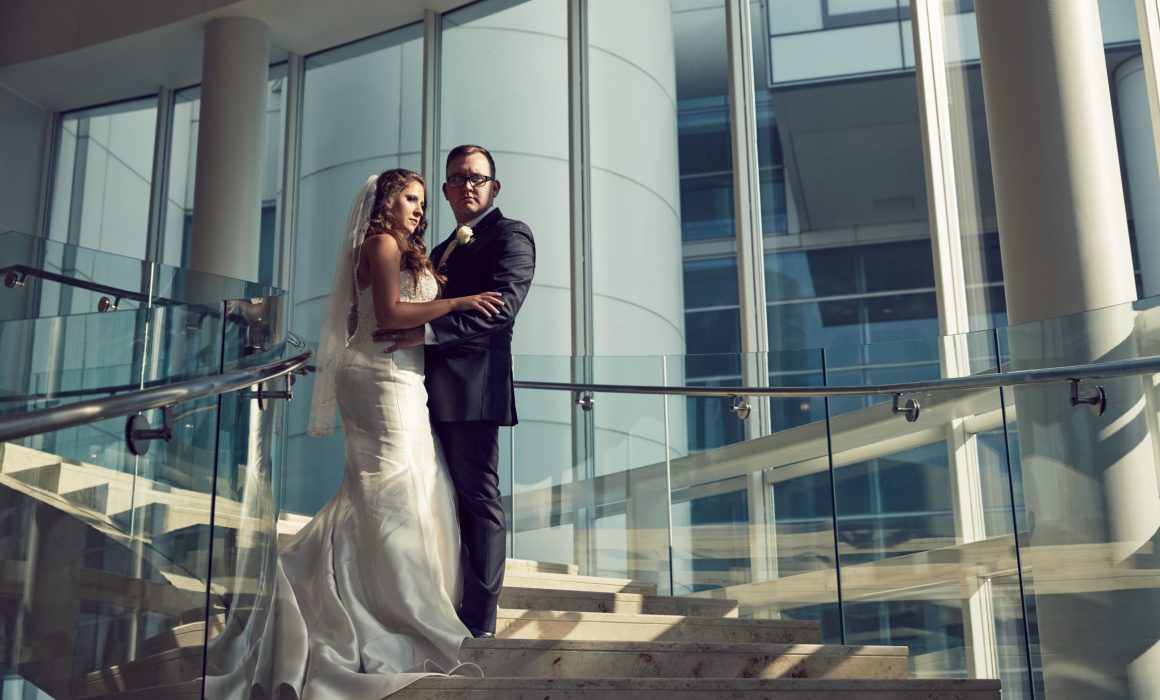 Renaissance Hotel Wedding
The Renaissance Schaumburg Hotel is by far on of my favorite hotels in the suburbs.  The wide open space and linear perspectives that this property offers makes it a rare gem.  When we had the chance to get in there for some portraits it only made the day that much better.
Brittany and David are best described as that funny kooky couple.  With David making jokes and Brittany rolling her eyes at most of them they were a blast to meet.  Brittany has a background in photography so we wanted to do something "different" for their engagement session.  If you haven't seen it, here's their Queen and Hatter photo shoot.  It was great to put a new spin on a time tested story.
Their wedding began with Brittany getting ready at grandma's house and David at their home nearby.  They got married at St. Mary's "little church" and had their first look at the big brother church nearby.  The little church is used on special occasions and truly is…a little church!  After the ceremony wrapped up, we headed to Renaissance Hotel for portraits of just the two of them.  You can indeed have an amazing wedding in the Chicago suburbs!