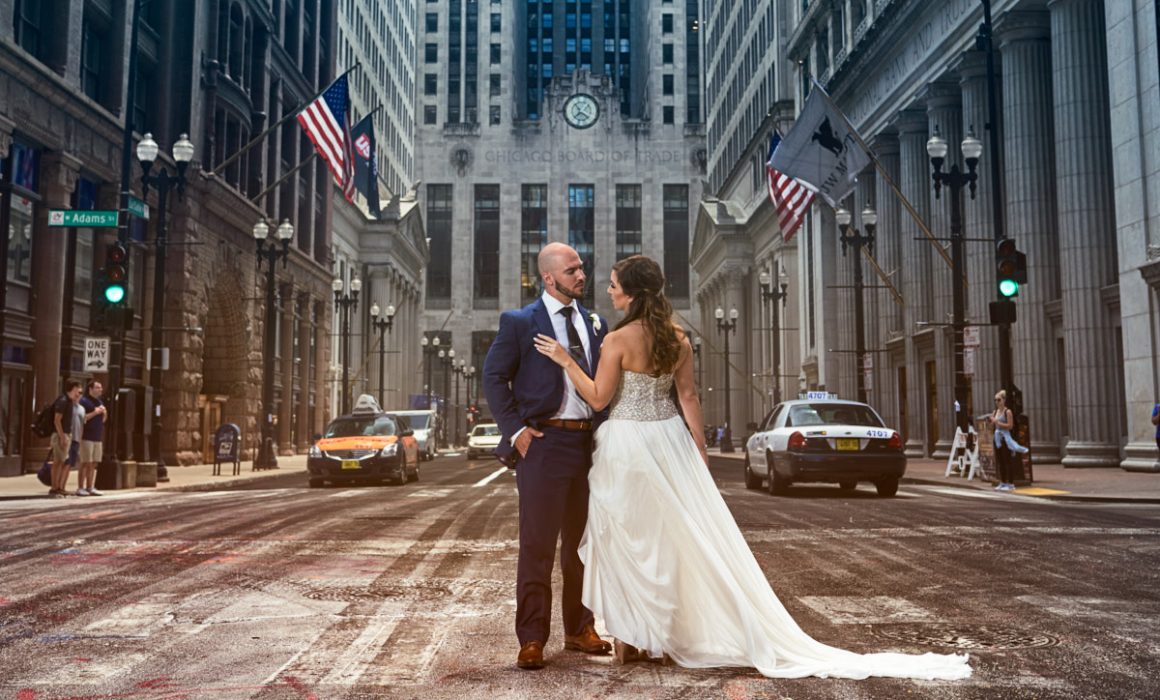 Palmer House and Pazzo's 311
It's like it was just yesterday that Danny and Danielle were in for their engagement session at Navy Pier.  Their wedding day began at Palmer House, toured the city for portraits and ended up at Pazzo's 311.  They chose Palmer House partly due to it being close to the locations chosen for the portrait session.  Of course the hotel itself is a stunning backdrop but it's also close to the Adler Planetarium and Kinzie Street Bridge, two iconic choices for wedding day portraits.
Let's talk a bit about the time of day and lighting.  When your ceremony and reception scheduled will determine your portrait session time.  If you're planning portraits during mid day, you can expect your photographer to use a flash to counter balance any harsh shadows the sun casts.  This was the case for each location we were at for portraits.
We arrived at Pazzo's 311 for the ceremony and reception and the first thing that pops about the venue is the natural light.  Because of the setup, no matter how harsh the sun is outside, you end up with a beautiful soft diffused glow for your ceremony and reception.  It's one of the best naturally lit (if not the best) venues that you can find in Chicago.  It get's the Michael Novo stamp of approval!