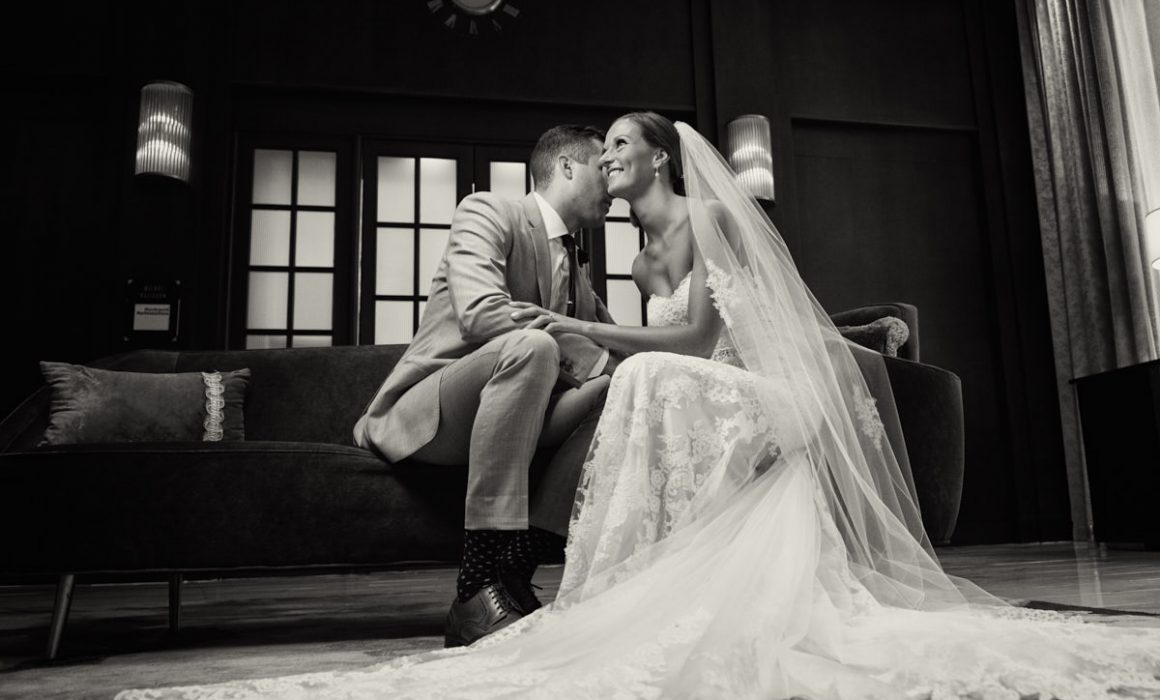 Ovation Chicago Wedding
Jade and Tim continued their 'Chicago West Side' engagement by having their wedding at Ovation.  We began the day at the charming boutique style Kimpton Hotel Allegro in the heart of Chicago.  The best way to describe the hotel is simple elegance and the perfect getting ready spot for Jade and Tim.  The lobby provided a great layout for the first look and a few portraits before we ran off for the ceremony.
Waiting for the couple at Ovation was a beautiful vintage Rolls Royce to take out for their portrait session.  Unfortunately a brief set of storms rolled through the area so that kept us close to the venue.  That image you'll catch below of Jade waiting in the car is the result of sending Tim out to see if the coast was clear from rain.  After a short period of time outside and avoiding the puddles, we headed inside for the ceremony and reception.
Ovation is clean and simple and just right.  It's rustic yet urban with a layout that allows you to tailor your own style to the venue.  For relatives that couldn't make it to the states, they had a front row seat via tablet and Skype.  And there was no better end to the night than a goodbye shot with the couple feeding each other some amazing donuts!