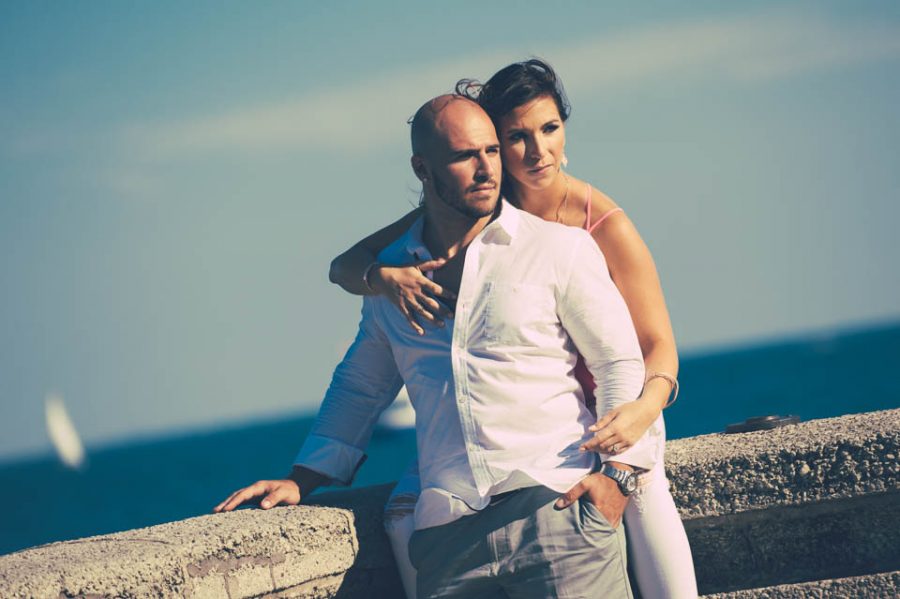 Navy Pier Engagement
Years ago I would have told you that Navy Pier is better for tourists than engagement sessions.  But after working a number of corporate events there, I noticed that it was starting to improve!  Navy Pier is getting a more modern and fresh feel and I can safely say that it's worth adding back to your photographic roster. 
Our couple this week is Danielle and Danny who wanted a mixture of light / summery and something more formal.  We looked at a number of spots in Chicago during and decided to start at Navy Pier and then migrate to the Riverwalk.  While the pier offers little shade, it does offer a splendid backdrop of Lake Michigan.  If you're planning on heading there during summer, bring some sun screen and definately a bottle of water.
The final tip I can give is this.  If you're planning on getting to multiple locations around the city, bring a second pair of comfortable shoes.  After several hours, your gorgeous heels wrapping your feet will be no match for the city pavement.  Rather than walk to the Riverwalk, we did end up taking an Uber which was a life saver on a hot summer day.  With proper planning and preparation it's possible to have a cool and sexy engagement session even midsummer.