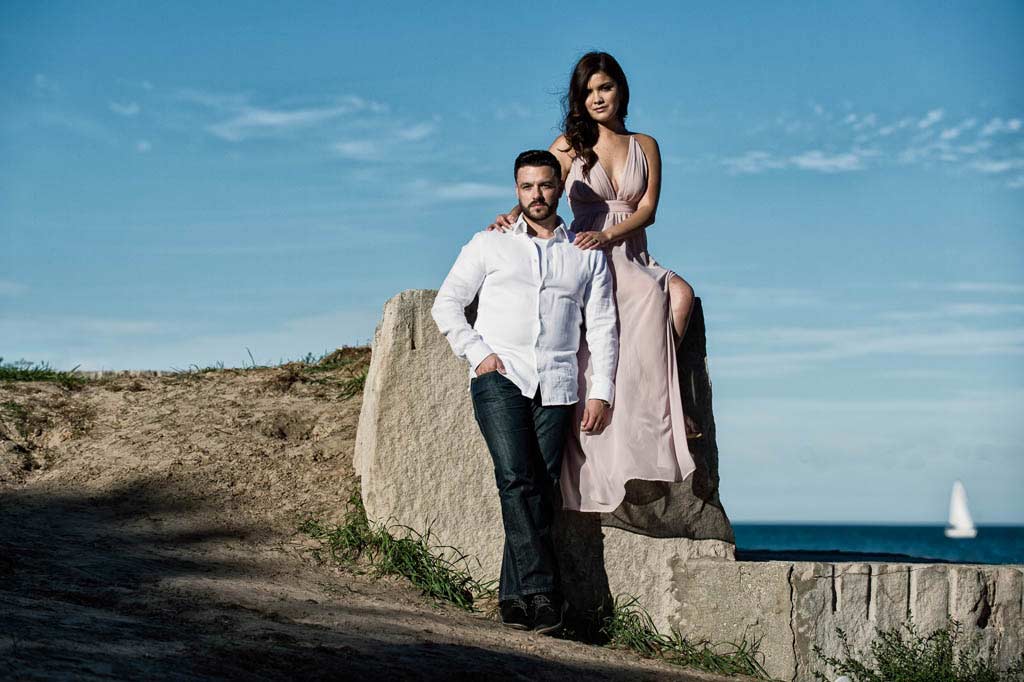 Classic meets modern in this weeks featured shoot and we go from Montrose Harbor to Gilt Bar.  If you've ever struggled with deciding between two vastly different spots, why not pick both?  To kick off we went with the softer side of Stacey and Noe.
We met at Montrose Harbor in Chicago to kick off their engagement shoot.  Light and airy was the idea and we used the vast space of the beach to give the images a somewhat "just us" feel.  One word of caution if you're planning on capturing your photos on the lake front, get there early enough to circle around for parking!  It might take a bit for you to get a spot if there's no lot available.  After we got all of the images at Montrose Harbor, we headed off to Gilt Bar.
At Gilt the idea was something more "Mad Men" style.  Stacey and Noe enjoyed and Old Fashioned on their first date.  If you're not familiar with it, an Old Fashioned is a whiskey based drink with simple syrup, bitters and usually an orange and cherry garnish.  We had the basement of Gilt all to ourselves which gave us plenty of time and space to take their images from a light beach style to something darker and more sultry.  A perfect balance to the day.