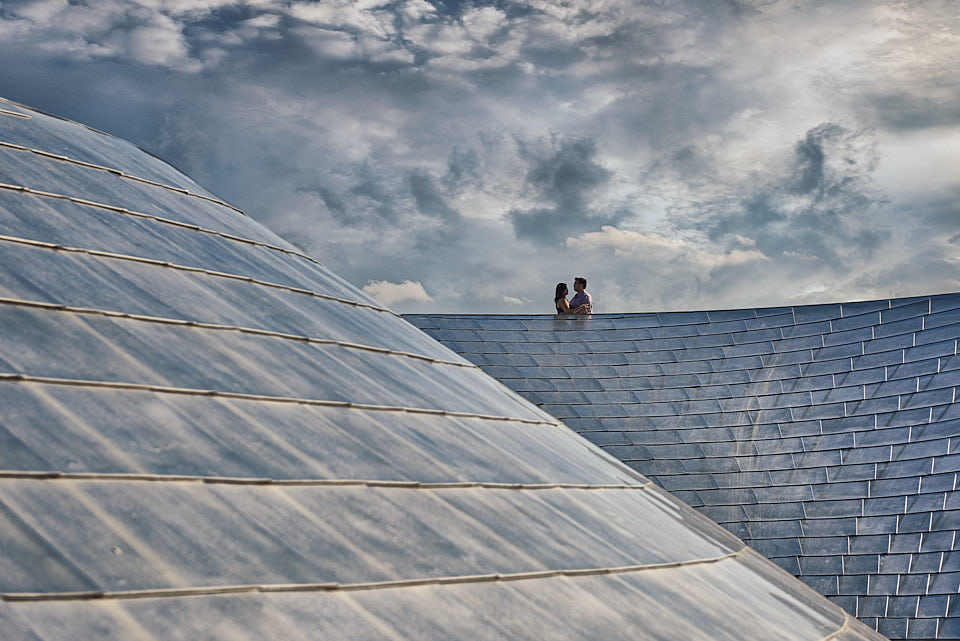 Millennium Park and The 606 Engagement Session
We knew several things coming into this engagement session…Millennium Park, cooky fun and Stan's Donuts.  This was where our ideas began and boy did Hana and Dan bring their A-game to this shoot.We met at one end of the BP Pedestrian Bridge, loaded up our water guns and hopped on some piggy back rides.  There really was no set plan, the main thing was to just have fun and play.  As we ran around Maggie Daley Park, passersby would stop and chuckle at the three of us rolling around.  How can you not have fun when you have donuts, water guns and a couple like Hana and Dan!?
Eventually we had to release the playground back to the kids and we made our way to BP Bridge.  The amount of images and angles you can capture here are endless.  Using our phones to communicate, I would be down below and posing them via speakerphone.  Aside from having to wait for foot traffic to pass by, this is by far one of the coolest places in the park to create stunning engagement photos.
We had a quick stop at Lurie Garden to complete our Millennium Park tour and made our way to The 606.  If you're not familiar with it, The 606 was an abandoned rail line which has been converted into a 2.7 mile habitat that folks can walk or bike on.  The elevation above the city streets is ideal when trying to capture the last bits of the Chicago sunset.