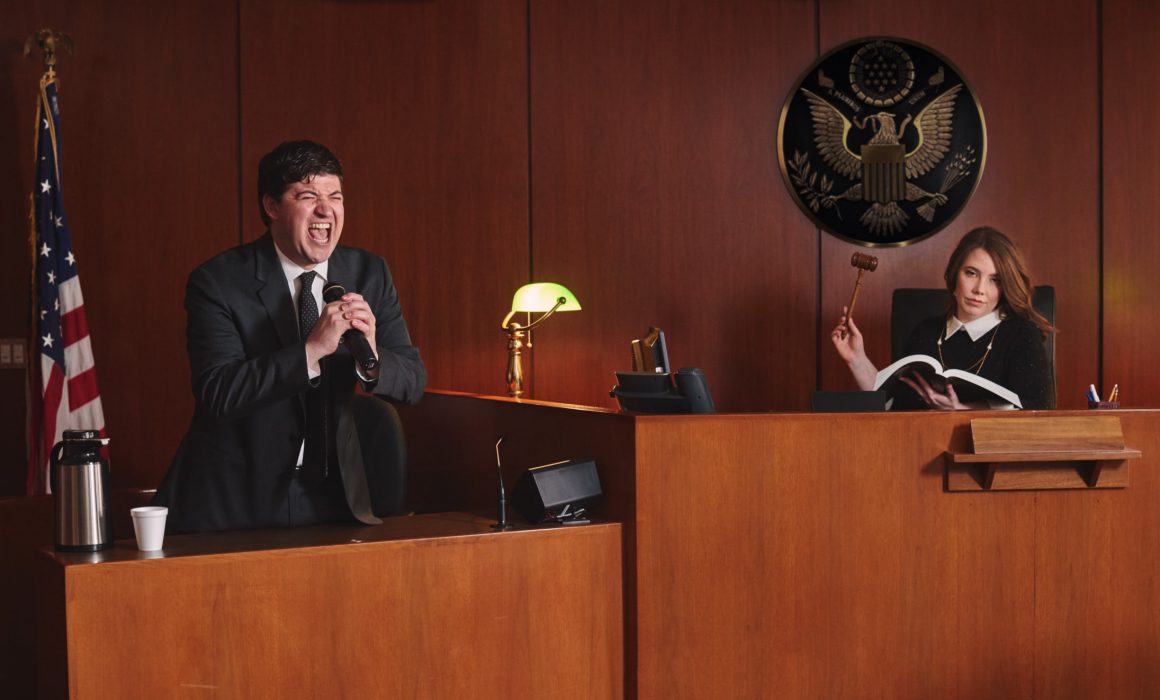 Mad Men Themed Courtroom Engagement
This Mad Men styled engagement session is more than meets the eye.  Amelia and David are both in the legal field so we began brainstorming themes that could incorporate their careers.  We discussed a number of different themes and locations from funny to formal but slowly an idea formed.
As luck would have it, a judge allowed use of their courtroom which wasn't being used due to repairs.  Having access to a courtroom is great and offers a unique backdrop but brings with it a new challenge of capturing creative images without what most would call a "scenic" backdrop.  The bench and witness stand are an obvious choice but it needs to be more than just standing there.  The style can't just be all hugs and kisses but can also go too formal quickly.
We decided to go the direction of a Mad Men theme in the courtroom with a mix of the formal and fun.  Amelia and David got a chance to argue with each other in court and had no problem hopping into character.  While they might not normally get a chance to square off against each other, it was a great mock trial.  After wrapping up we did head out to the streets of Chicago to mix up the style and get some more lifestyle shots but we'll feature those at another time.