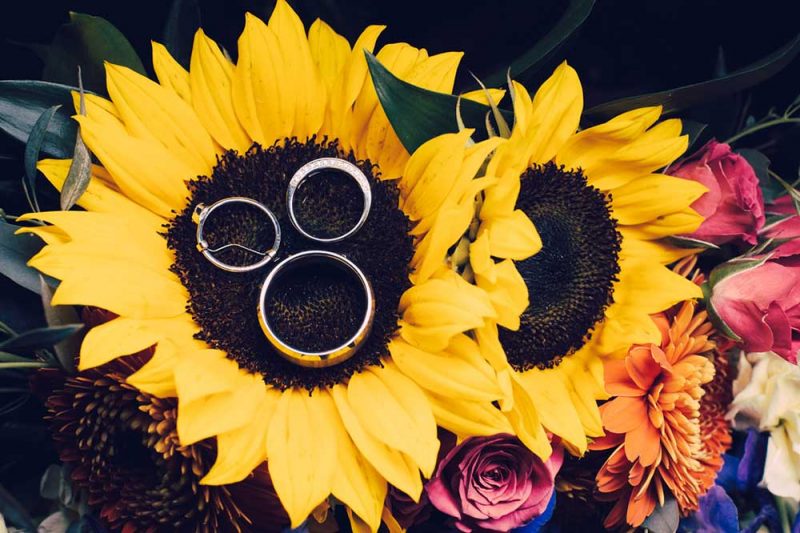 The Heritage Prairie Farm offers a great escape from the city of Chicago but at a moderate distance that's easy for guests.  We head this week to the farm for the wedding of Samantha and John! This love story actually starts at work where Sam and John met.  What makes this office romance a bit different is that Sam's father also works at the company.  I can only imagine working with my wife and father-in-law.
What made their wedding even more unique was the fact that they had three names on their invitations.  Their daughter Lydia joined the ranks and was a full part of the wedding day.  She even had her own cake!  Their choice of the Heritage Prairie Farm for their event was perfect for several reasons.  The location is spacious enough that they had an entire play area with baby sitters set up for kids while parents enjoyed the wedding.  The vast outdoor space allowed plenty of room for guests and kids to walk around and enjoy the views.  And another bonus of being far outside of the city limits is that they could launch sky lanterns without worry of city fire codes.
Heritage Prairie Farm offers you a convenient home which is located on property to get ready.  We started with Sam and the girls upstairs while John and the guys snacked and relaxed in the spacious kitchen.  For their first look it was just a few steps to the barn which was already decorated with lights.  The entire day was smooth and relaxing which was made possible by everything being so close.  If you're trying to decide on locations, consider looking at places where you can have everything under one roof.