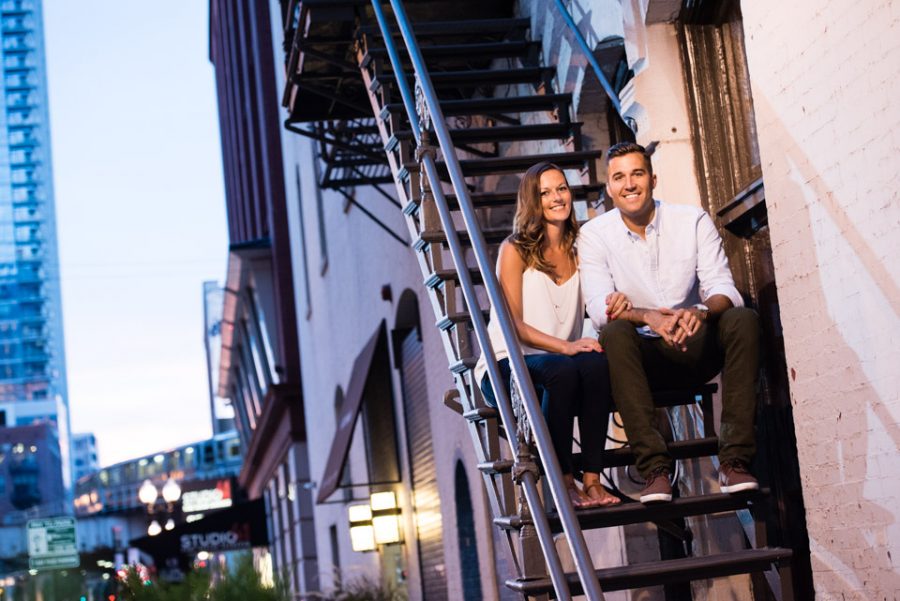 West Loop Chicago Engagement
What used to be nothing but warehouses and fish markets has now become known as Chicago's trendy West Loop.  Jade and Tim wanted to go for a modern but relaxed feel for their shoot.  Green Street Meats is not only a hidden gem for photography but also boasts some of the best BBQ in Chicago.  We didn't dine but I assure you that GSM is a spot you should add to your Chicago foodie itinerary.  The grungy alley decorated with small lights, rusty doors and brick walls was perfect when combined with their style.
After a couple Modelo's we began making our way to one of the many graffiti walls in the area.  The beauty of the West Loop is that you have many opportunities to stop and capture a unique image.  In an every changing neighborhood, it's an amazing combination of old meets new.  So when we arrived at the graffiti wall it was time for some fashion posing, followed by a piggy back ride for Tim!  And what shoot would be complete without donuts!?  After stopping by their home so they could change, we popped in to Firecakes Donuts for a bite and a few final frames.