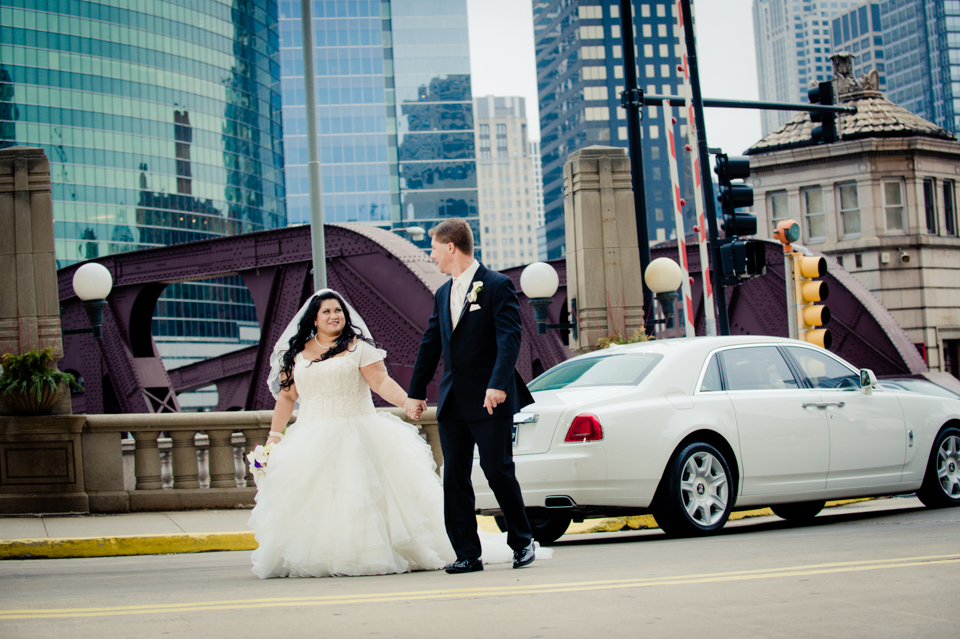 Czarina and Maksym are one of those couples that still acts sometimes a bit reserved around one another even though they've been together for some time. Maksym will tell you that when he proposed to Czarina (with her family present) that he was mostly cool calm and collected. Czarina in turn will smile when she hears this and have her own point of view on the story.
When I first met Czarina it was actually at a bridal show at Carnivale in Chicago. And like all well prepared brides she didn't come alone. Czarina not only brought a couple girls with her but was above and beyond with a full armada of bridesmaids and relatives 🙂 I guess it never hurts to be prepared! Bridal shows are a great way to meet many vendors in a short period of time. However I would caution that it can be a bit overwhelming, especially at the larger shows. My advice before heading into a bridal show is to set a game plan of the vendors or things that you want to see and target those first while you're fresh. After you've checked all of the priority things off of the list, then you can check out other vendors if your time and patience allows.
On the day of the wedding, Czarina and Maksym were having both their ceremony and reception at the Chicago Holiday Inn Mart-Plaza on the riverfront. This made the usual worry of timing the travel from spot to spot on busy Chicago streets a zero factor. Once they were both ready we did their first look in the spacious lobby and then hit the streets for their portrait session!