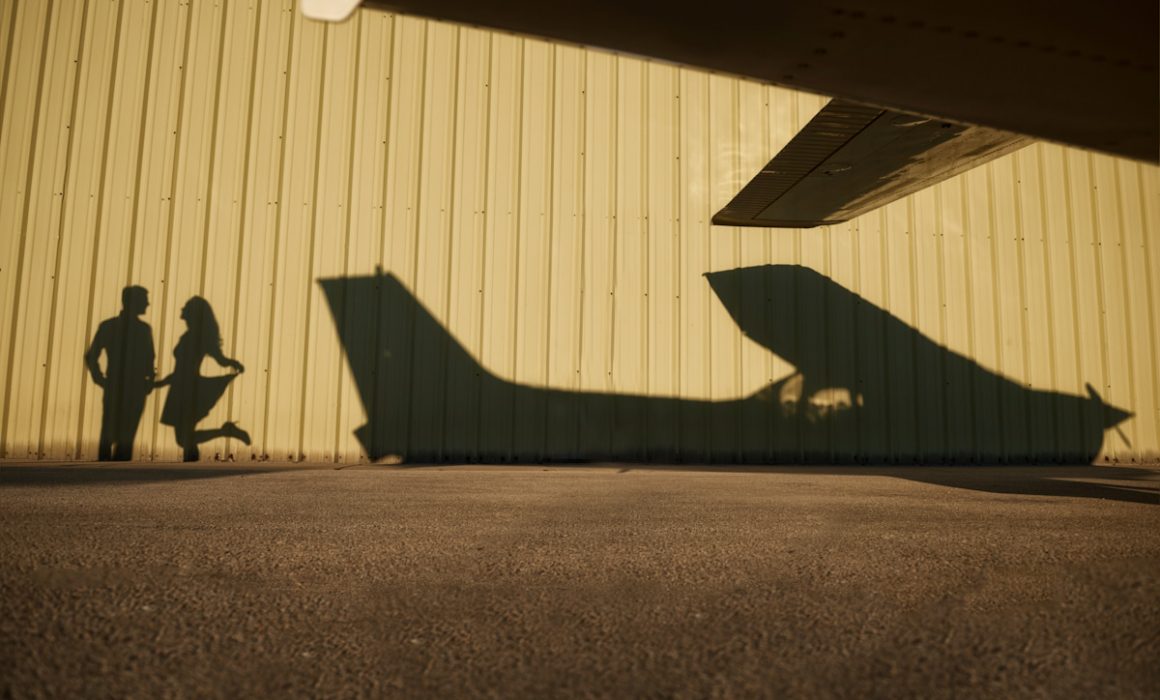 Airplane Themed Engagement
Some of you may or may not know that I happen to have my pilot license.  When Agatha and Wojtek came in and I found out that he was a professional pilot, we had to talk about doing an airplane engagement session theme.  The trick was not to just toss an airplane into the mix and pose with it but to put together a story.  A theme was in order which I've done a number of times before such as this Alice In Wonderland or this epic Star Wars engagement session.
We decided to make it a "Chicago Destination" theme where Agatha and Wojtek pick a place to go and we plan it from start to finish.  Because we had to plan a flight around Chicago the sequence of events was not shot in order so it was even more important to have the entire story laid out from start to finish.  We actually began the day at their home as the images show but then shot in reverse order from there.  The day wrapped up with a beautiful sunset flight around the city and a perfect landing back at the airport.  Special thanks to Le Pain Quotidien for the delicious baked snacks and Illinois Aviation for the airplane and use of their hangar!